Proper Installation of Linear Guides
November 17, 2021 / Bearings
In this section, we'll explain in detail how to install linear guides in linear type applications.
Step 1: Before mounting the linear guides, a highly recommended advice is to clean up all rough edges and contaminate objects.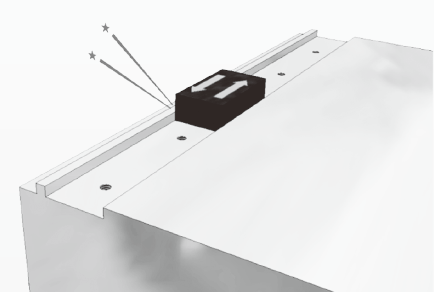 Important: Datum lines of linear guides are normally composed of antirust. So, brush the antirust with a cleanser before positioning. Spraying some low coherence grease can preserve the datum plane.
Step 2: Place the linear guide on the base and secure it with the drive screw or other appliances, so it sits properly on the datum line nicely.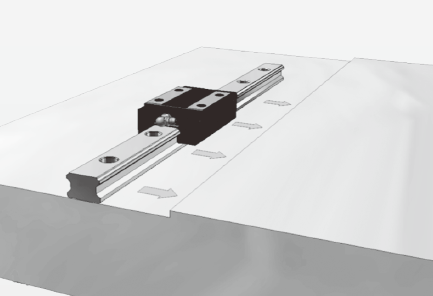 Important: Don't forget to examine the adjustment of the screw holes before tightening them. Tightening the screw forcefully can unalign the screw holes, which influences the accuracy and quality due to offset.
Step 3: Sequentially fasten the bolts to make the rail more steady. Push the track against the datum line gently to improve the connection between them.
Step 4: Through a torque wrench, tighten the bolts from the centre to both edges.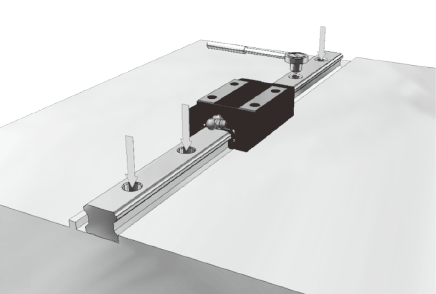 Step 5: Repeat similar strides for installing the auxiliary rail and then install the slides on the rail independently. Don't forget to gather all adornments, like lubricant fitting, grease fitting and seals in this stage. Otherwise, later on, it gets hard to gather the adornments because of less space.
Step 6: Locate the table smoothly on the slides on both main and subsidiary rails.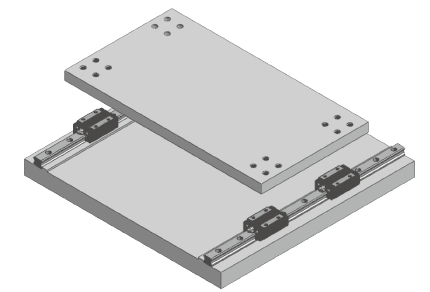 Step 7: Tighten the perpendicular thrust screw to settle the table and attach the table screws in the sequence.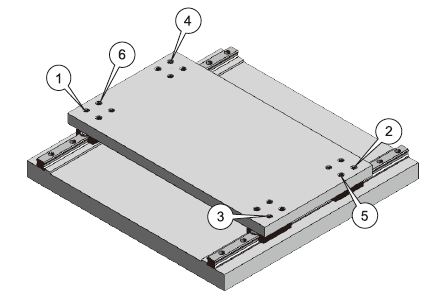 How to Fix Blocks Onto Rails?
Linear guides are supplied with transparent plastic stoppers that function as mini rails to secure the balls from falling off when it's not into the stable position on the rails.
Arrange the plastic stoppers with the rail and slowly slide the block from the plastic rail onto the actual profile rail. During this process, ensure that the block doesn't misalign. When the block is successfully transferred onto the profile rail, the plastic rail will be automatically pushed out in the process.
Watch the process here.
With the availability of 3 widespread inventory warehouses, Shafttech is able to manage the extensive stock of STAF and other brands to deal with the growing sales volume regionally. This strong partnership of Shafttech with various brands makes it possible for us to achieve an extensive distribution network among various countries.
To know more about our other products, reach us today and get reliable services in return.