High Quality Linear Motion and New Products -SNB
November 17, 2021 / Shafttech
With over 10 years of experience, Shafttech has gradually expanded its product range and services, engaged in OEMs, Machinery, Transfer lines, Conveyor systems, Cement Steel, Mechanical Engineering industries and many more.
One of the biggest brands that we distribute is SNB. It is the world-leading manufacturer of linear motion systems, automation components, and manufacturing for more than 15 years. All mechanical products, including linear bearings, shaft support units, lead screws, linear slides, and others are produced in strict accordance with the ISO:9000 quality management system.
As an industry leader & linear bearing manufacturer, SNB offers linear motion products in the area of industrial automation like electronic components, semiconductor equipment, medical equipment, and food packaging production lines.
With over 300 employees, the highly experienced production and engineering team of SNB manufactures an impressive 2,000,000 pieces of linear bearings a month. They have also developed innovative linear products to offer a competitive edge in the market.
Shafttech & SNB – Introduction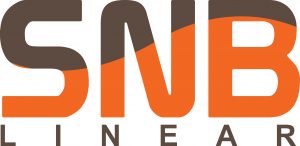 Due to SNB's high-quality and production volume, Shafttech establishes a strong reputation as a linear motion distributor in the market, especially within Southeast Asia. We have expanded our 4 other extensive inventory warehouses in Southeast Asia in the last 4 years.
We supply SNB to various industries, notably to High-Mix, Low-Volume (HMLV) projects in the Semicon industry. Other industries using SNB products include electrical, robotics, transport, packaging and medical industries. With a large base of recurring volume orders, Shafttech maintains a strong inventory for SNB linear products, including all different sizes, types, materials that are used in the market.
We have biweekly shipment products from the SNB factory to deal with the rising demand for linear products. Our team always strives to offer in-house machining and customization to linear bearings and shafts as per the customers' requirements.
Other than this, we always guarantee to offer customer-oriented services without any fuss. Our qualified management and proficient employees in the front-end sales and back-end supply chain operations are fully dedicated to providing superior SNB products along with on-time delivery, and customized solutions.
SNB – Linear Motion and New Products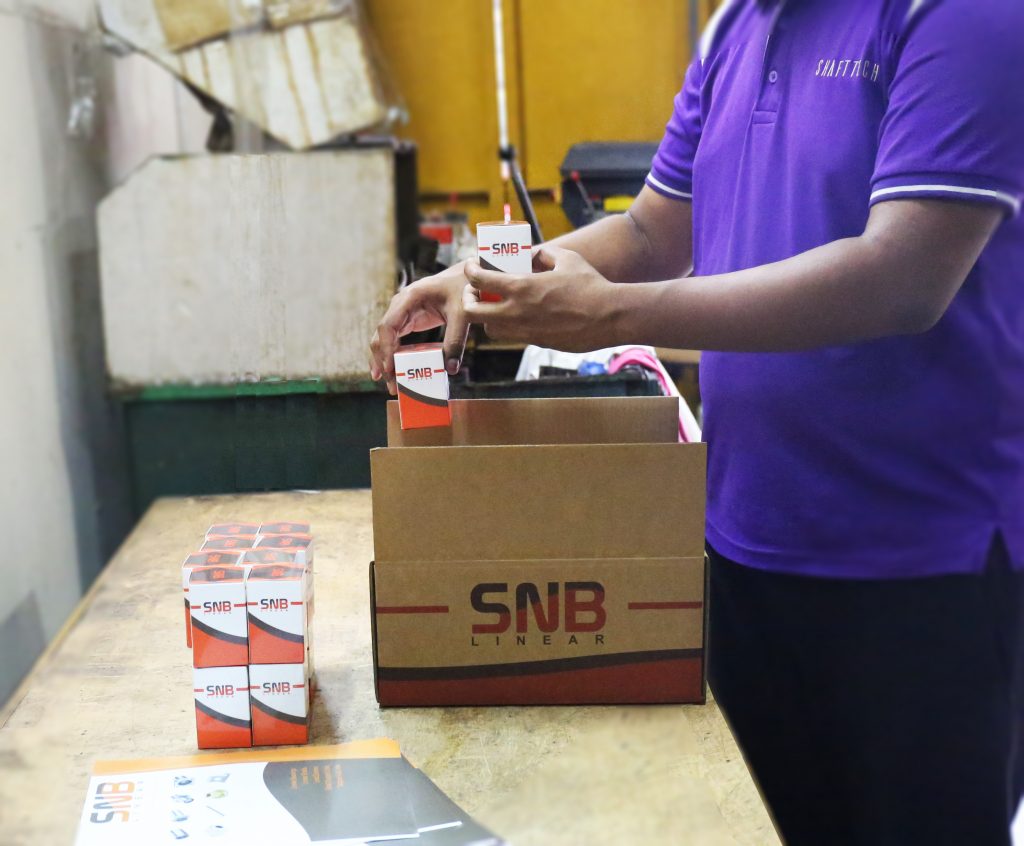 As discussed above, SNB manufactures a wide range of products like Linear bearings, Linear slides, Linear Shaft, Support Rail Units and Lead Screws. The factory has also continued to push boundaries and launch new products to remain competitive in the market. We will introduce some of those new products below.
Linear Bearings
SNB carries a broad range of linear motion ball bearings. These are roller bearings that carry loads on a rail in a linear motion. It is used for reducing friction and provides smooth and precise motion along straight pathways as well. Each linear bearing has a different size and design.
These devices are used in various automated applications, including packaging machinery, medical and laboratory equipment, measurement devices, CNC machinery and much more.
Linear Slides
Linear slides are ready-to-use linear motion tools as each of these consists of a linear bearing housed in an aluminium casing with mounting holes. You can simply mount a plate or any load onto these linear slides easily. With a comprehensive inventory in this category, Shafttech offers SC UU (Shorter Type), SC LUU (Longer Type), SCJU (Clearance Adjustment), SCEUU (European series), SCE SUU, and SCE LUU linear slides.
Linear Shaft
SNB manufactures high-quality linear shafts, which are used in almost every industrial machinery. These are usually used in conjunction with linear bearings when a sliding motion is needed.
SNB offers polished and high-precision linear shafts. The standard shaft is made from SUJ-2 material, case-hardened with hard chrome coating, and manufactured with g6 tolerance. However, all shafts can be produced with customisation such as higher tolerance and end machining.
So, whether you require shafts for rotary, linear, linear-rotary complex, simple or linear motion applications, you can get assistance from Shafttech. We have excellent shaft machining and treatment services that customise your needs.
Support Rail Units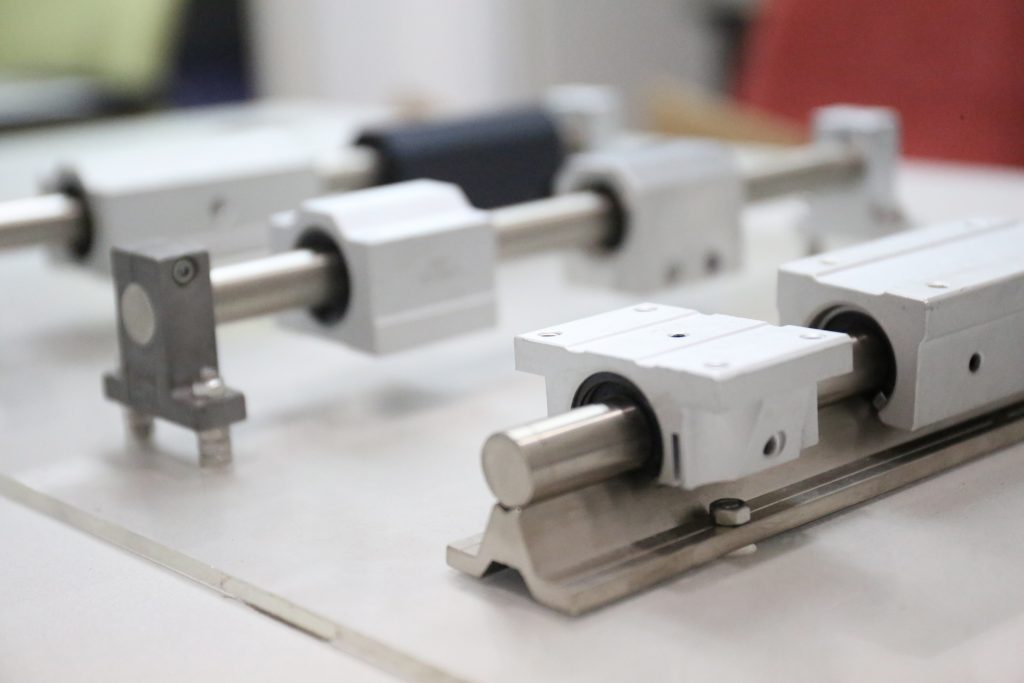 SNB has a large selection of support rail units. Its two major categories – SBR and TBR (flange type) blocks are used on shafts that are mounted onto an aluminium base. This provides high precision and high stability during the whole stroke. This complete sliding unit system is easily installed and supports a highly smooth and stable linear motion application.
Lead Screws
The lead screw is also widely known as a TM screw. These are commonly used in low-duty applications. They offer decent axial rigidity and minimal displacements. Shafttech holds the inventory of various types of SNB's lead screw nuts, including TMS, TMS-OH, TMF, TMK-OH, TMH in the standard bronze BC6, POM (plastic) or stainless steel SS303 materials.
LATEST SNB Product Launch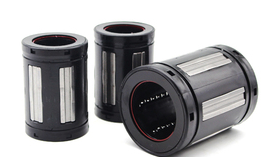 Last year, SNB launched 4 new series of linear bearing products.
The linear bearing products are available in different series, including Short & Medium series, Compact series, Lubrication-free series that are interchangeable with the Misumi non-standard sizes.
The Self Aligning series is the latest new launch of SNB- linear bearings that consist of ball plates in the outer sleeve. This product is commonly used in the European market.
Due to the quality and reliability of products, performance and services, both SNB and Shafttech have been successful in providing fully integrated solutions and specialized services to diversified industries.
Overall Takeaway
Due to extensive inventory and expertise in the automation industry, Shafttech has become a leading distributor for linear motion products in the market. From electronic components, semiconductor equipment, medical equipment to food packaging production lines and transport engineering, our superior mechanical solutions set us apart from the others.