Shafttech Recommendations: Two HIGH-PERFORMANCE Industrial Belts you should know about
January 24, 2023
Fenner belt drives are guaranteed to deliver the most reliable and efficient performance in any environment with knife-cutting technology. We have gone ahead and laid out the benefits of highest performing Fenner industrial belts for you: 
The Fenner® Quattro PLUS CRE: Stable and long-lasting
POWER PLUS K: Increased strength and power
The Fenner® Quattro PLUS CRE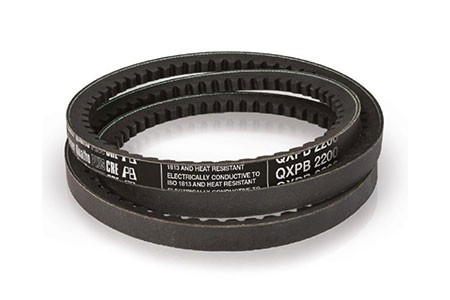 This heavy duty, cogged raw edge wedge belt is highly efficient; transmitting 26% more power than the typical CRE range yet offering up to 15% longer service life. Its outstanding performance owes to its unique polyester tension member and EPDM contact section. 
But that's just the tip of the iceberg. How else does the synthetic rubber belt stand out?
ADVANTAGES: HIGHER STABILITY + HIGHER DURABILITY 
Let's talk about the rubber. The distinctive construction of the polyester tension member improves the accuracy and stability of the belt length. The belt's reduced weight also lowers inertia and reduces vibration, thus allowing smoother running. Even power transfer is more stable, with the use of an embedding compound.
This abrasion resistant compound also contributes to longer service life, which brings us to the next benefit of the Fenner® Quattro PLUS CRE: enhanced durability.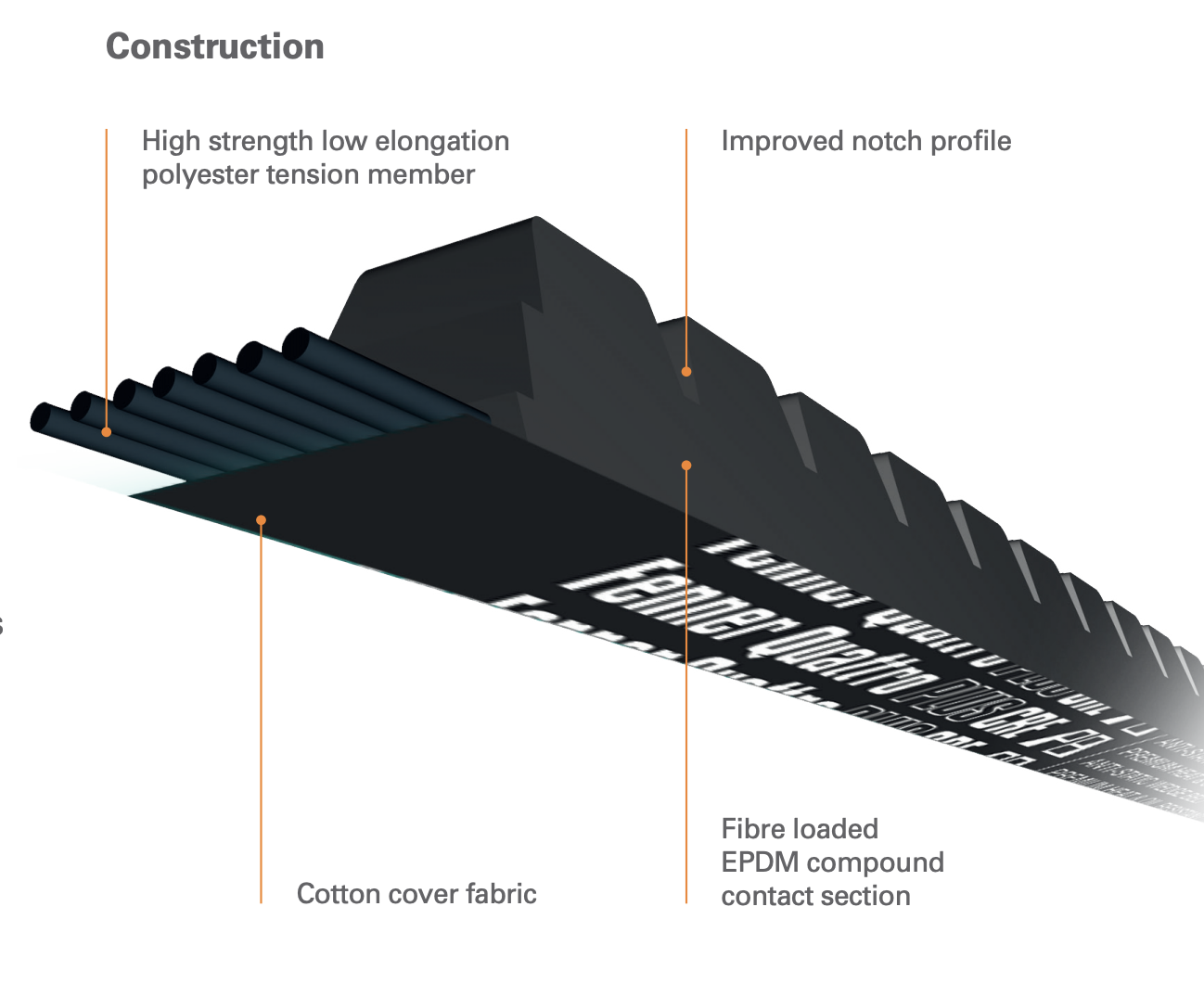 This industrial belt is constructed with an enhanced tooth profile that improves the flexibility belt. This effectively reduces bending resistance, ultimately increasing the efficiency and service life of the wedge belt. The lowered pre-tensioning force lengthens the bearing life and hence widens maintenance periods between re-tensioning. Efficient AND long-lasting!
The wedge belt is also precision built, thus erasing the need for matching, and has an extended temperature range of -40°C to +130°C. Additionally, it's conditionally oil resistant, making it suitable for transporting any substances containing oil.
The Fenner® POWER PLUS K
Like its sibling Power PLUS, Fenner's Power PLUS K transmission belts are built using advanced technology. So what makes it PLUS? This high-performance belt is 25% more powerful than standard belts due to the incorporation of high strength aramid cords and abrasion resistant impregnated jacket fabric. 
The belt is also equipped with one-shot tensioning, meaning it is built to ensure accurate basic length that stays matched during storage and on the drive. The stability of the belt's length, on top of its accuracy, promises no need for further attention during the life of the belts.
The POWER PLUS K has an extended temperature range of -40°C to +70°C and is heat and oil resistant.
CERTIFICATIONS
Both the The Fenner® Quattro PLUS CRE and POWER PLUS K are fully approved by all international standards: BS 3790 (British Standard), ISO 4184 (International Standards Organisation), and DIN 7753 (German Institute for Standardization).They are also electrically conductive in accordance with ISO 1813 and conform to American Petroleum Institute specifications.