Linear Bearing Lubrication – Tips on what to use and how to use
April 5, 2022
Choosing the right lubrication and ensuring sufficient lubrication are vital factors in prolonging the lifespan of linear motion applications.
When a linear apparatus is lubricated, it creates a barrier between the rolling element (e.g. steel ball) and the sliding contact surface which is usually either a shaft, screw shaft or rail. This barrier reduces friction and allows a precise, smooth linear motion of the bearing down the rail or shaft.
Grease or Oil?
One of the questions that we encounter most from customers is whether grease or oil should be used in their apparatus. The answer is simple; For low-speed applications, grease is typically used. Its high viscosity provides greater protection against contaminants and a longer-lasting coat of lubrication. This is also why 80-90% of general applications opt for bearing grease as their lubrication choice.
For high-speed applications, oil lubricants will be preferred due to better heat transference, thereby giving a cooling effect for the heat generated. However, oil viscosity also reduces with increasing temperatures, so the challenge is finding an oil lubricant with acceptable viscosity at the operating temperature.
Choosing the right Lubricant
The factors that one should consider in choosing a lubricant for their application are speed, temperature and load.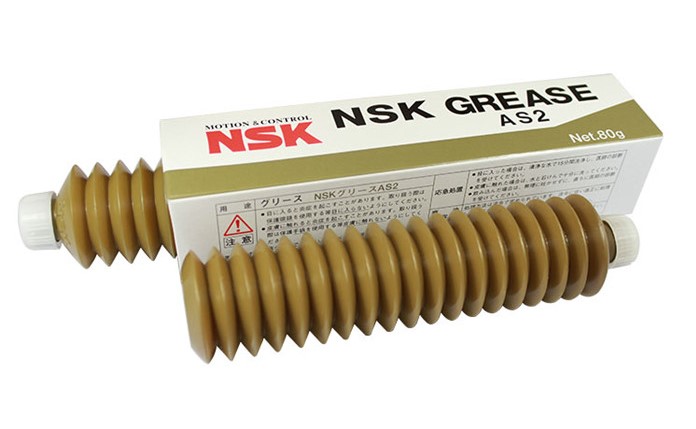 For general applications with heavier loads, a high-viscosity grease like the NSK AS-2 grease is recommended by us. With a temperature range of -10°C to +70°C and high viscosity, it maintains good and durable lubrication in most environments. This is typically used with all our standard linear guides and ball screws.
For high-speed and lighter load applications. we recommend using NSK PS-2 grease that has low viscosity and a temperature range of -50°C to +110°C and an average viscosity.
For clean room environments, we recommend using NSK LG-2 grease that has a temperature range of -20°C to +70°C and an average viscosity.
How do you apply Linear Bearing Grease?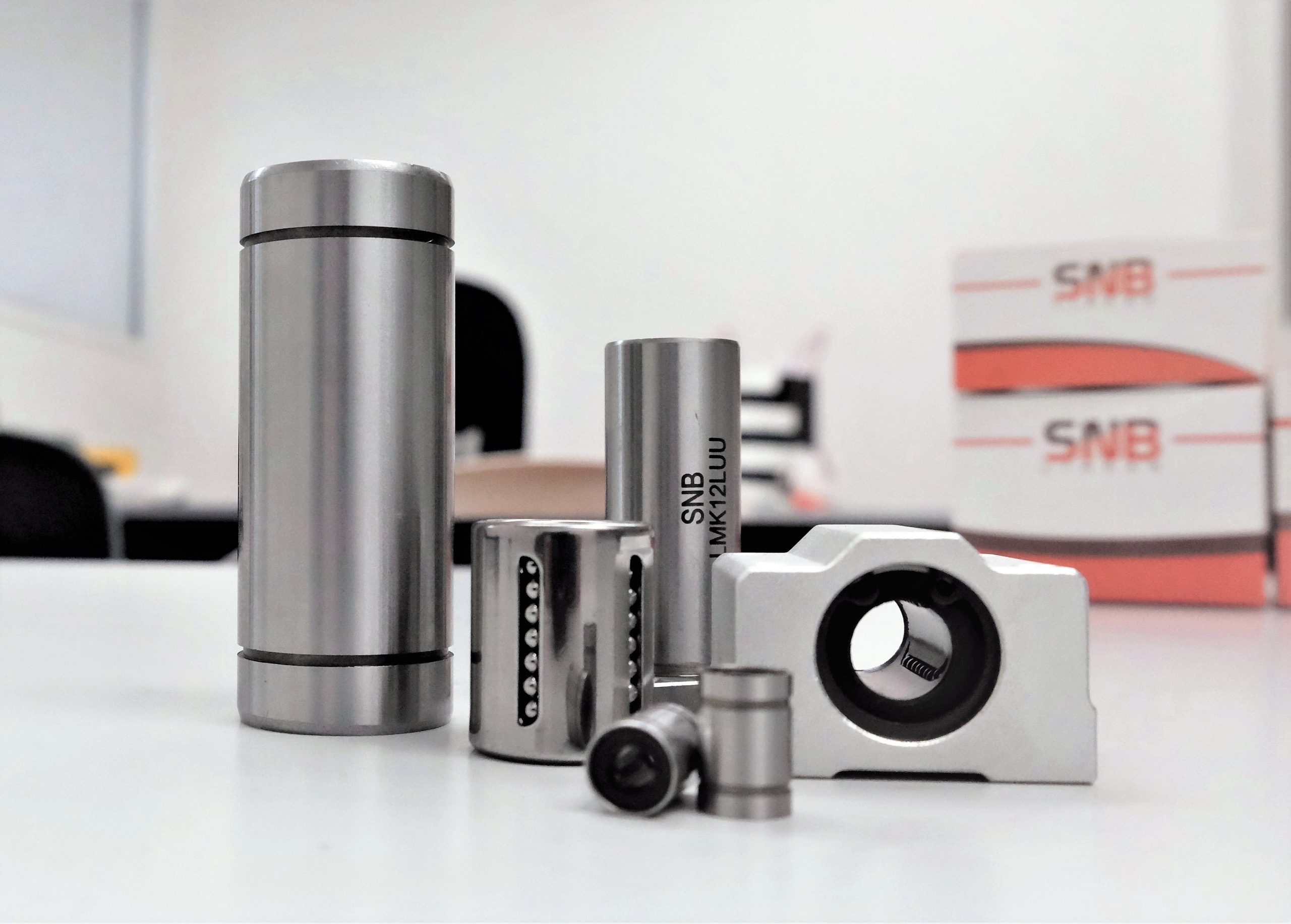 The LM Linear bush supplied by Shafttech are all pre-lubricated with anti-rust oil, therefore you can simply install the linear bush like a plug-and-play without applying any lubrication. However, if you require additional lubrication for your application, you could use a clean cloth to apply a thin layer of grease on the shaft surface. After which, slide your bushing along the shaft a few times to distribute the grease into the raceways of the linear bush. View the instructional video here.
For linear guides, grease is normally pumped through the grease fitting using a grease gun, while others may use an automatic lubricator. Watch how we pump grease into linear guides here.